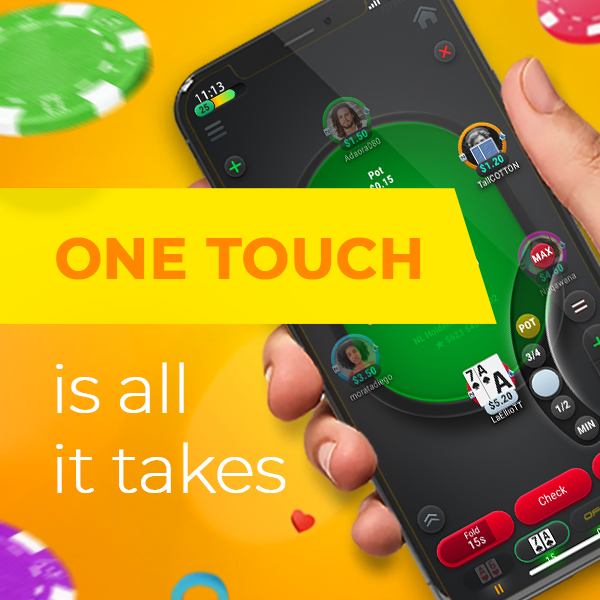 One touch is all it takes
Connective Games CEO Serge Mukhanov has written an insightful piece for Calvin Ayre talking about why online poker operators must target millennials in order to drive growth.
As part of this, they need to deliver a truly intuitive mobile experience and offering portrait play is an absolute must in order to engage this lucrative demographic.
This is because players like to be able to play poker from their smartphones where ever they are, whenever they like.
While most operators offer landscape play - which is ideal when playing at home - most do not offer portrait play which is the best option when playing on the move.
Designing a mobile poker interface for portrait play is no mean feat, and Mukhanov talks about how this was achieved in the article for Calvin Ayre.
This includes simplifying the game window and ensuring key functionality is clustered around the area of the thumb for ease of play.
Given that millennials spend a lot of time on their smartphone devices, offering a mobile poker product that delivers a world-class experience is key to attracting this demographic to the game.

You can read the full article here: https://calvinayre.com/2019/06/03/poker/one-touch-is-all-it-takes/