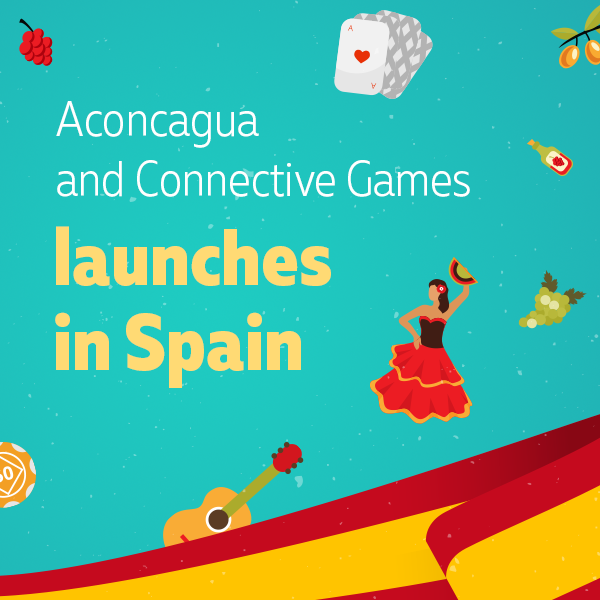 Aconcagua and Connective Games launches in Spain
Aconcagua Poker Network enters Spanish market with Innovative poker platform provider Connective Games.
November 5th, 2018 – Connective Games, the innovative platform provider behind some of the world's most successful poker networks, has entered the Spanish market for the very first time with Operator partner Aconcagua Poker Network.
Connective Games has been the beating heart of the Aconcagua Poker Network since it launched back in 2014, and now is going to be present into the bustling Spanish market thanks to the popular poker brand has awarded a licence by the Spanish regulator.
Aconcagua Poker Network is one of the most popular in the world, and will now offer its award-winning products to players in Spain. This includes a state-of-the-art mobile poker proposition courtesy of Connective Game's cutting-edge technology.
This includes a huge variety of mobile-optimised games with lightning-fast responses, multi-tabling abilities and the option to review hand histories in graphical form.
Serge Mukhanov, CEO of Connective Games, said: "We are delighted to be taking Aconcagua Poker Network into the Spanish market for the very first time after the operator received its licence from the country's regulator.
"Aconcagua Poker Network is one of the most popular and successful operators in core markets all over the world. Powered by our impressive poker platform, players in Spain will now be able to enjoy the same award-winning experience." 
José María Rossi, CEO of Aconcagua Poker Network, said: "Our plan is to expand into the rest of regulated poker markets around the world, and we believe the Spanish market has plenty to offer in terms of potential, growth and excitement.
"Our success in other markets has come from offering the most advanced poker products in the world, and that would not be possible without Connective Games. We look forward to working with them on our Spanish offering, and to continuing our successful partnership."