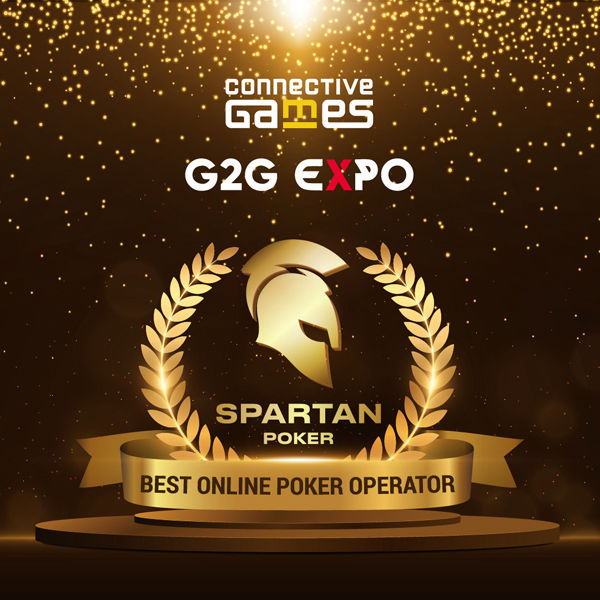 Spartan Poker powered by Connective Games has been named Best Online Poker Operator
Connective Games is pleased to announce one of our customers, largest poker network in India Spartan Poker has been awarded Best Online Poker Operator at prestigious G2G Expo 2022.
We warmly congratulate the amazing, creative, and passionate team at Spartan Poker for the win. This well-deserved recognition appropriately reflects hard work, dedication and commitment to providing excellent service and premium game experience. 
Spartan poker has established itself as a leading and most trustworthy online Poker gaming portal in India. Connective Games is proud to be a part of this huge achievement. Powered by our bespoke platform, the operator offers a user-friendly interface as well as a wide range of poker features. They include various tournaments and the innovative Poker Tournament Live Stream that allows broadcasting action to players in real-time. The Connective Games platform also boasts a cutting-edge HTML5 mobile product designed for one-handed play while still enabling multi-tabling.
Amin Rozani, Founder and CEO of Spartan Poker, said: "We are delighted to have been honored with the award. It proves we are moving the right way when it comes to delivering superior experience to our players. Much of this is to do with the state-of-the-art software that powers the Spartan Poker site and for that we have to thank Connective Games."
Get acquainted with the full list of G2G Awards winners at the official website.

If you would like to learn more about our platform and services, contact us or send an email to [email protected].