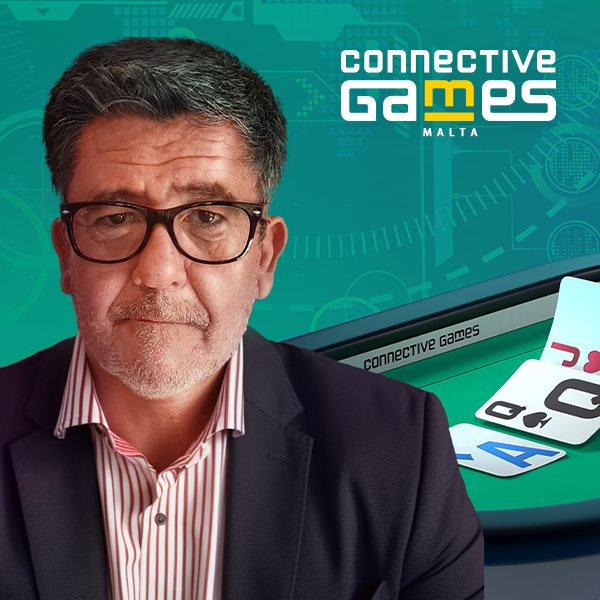 GIO magazine: Interview with José María Rossi about the motives and benefits behind the Connective Games Malta acquisition
In June 2023, Aconcagua Poker Network Spain acquired online gaming supplier, Connective Games Malta. Following the acquisition, GIO spoke to Aconcagua Poker's founder and CEO, José María Rossi about the motives behind the transaction, benefi ts of acquiring the supplier and the company's strategy.
GIO: What is the strategic rationale behind this acquisition? Does it fit in with your current growth strategy?
José María Rossi: Connective Games is an outstanding company with a very professional team, strong culture, and a powerful poker product. We have already known Connective for many years as a poker provider to us, so we have had an opportunity to witness how the company has been rapidly growing and to become familiar with the team, processes, and roadmap. By acquiring Connective Games, we benefit from adding a time-tested partner, profitable B2B business, and an own seasoned software supplier. Through this deal, we expect our companies to achieve synergy, which we see in increased revenues, combined talent and technology, reduced costs, and a competitive advantage. Moreover, we are actively expanding our network with new operator partners, and so we urgently need a skillful technology team able to provide cuttingedge products certified for working in many European jurisdictions. This is where Connective Games comes into play. They perfectly meet these requirements, and by partnering with them, we can ensure that our expansion efforts are bolstered by their expertise.
GIO: Tell us about your long-standing partnership with Connective Games.
José María Rossi: Aconcagua Poker and Connective Games have enjoyed a mutually beneficial partnership for nearly a decade, starting in 2014 when we launched in South America. Since then, we have expanded into the Spanish market in 2018 and subsequently into other European poker jurisdictions. Connective Games has been and continues to be the cornerstone of the Aconcagua Poker Network, playing a pivotal role in our success across all the markets we now serve. Our ability to offer the most advanced poker products in the world is thanks to Connective Games. We highly appreciate their secure and stable platform, cutting-edge mobile poker product that enables multi-tabling with one-handed play, seamless switching between landscape and portrait modes, a comprehensive back office, and a vast array of mobile-optimised game types and formats. From a business perspective, our long-standing partnership and shared understanding guarantee continuity and reliability as we strive to achieve our strategic goals moving forward. With Connective Games' poker software, we were shortlisted for the "Mobile Gaming Software" and "Poker Software" categories at the EGR B2B Awards in 2018, and our mobile product received recognition at the IGA 2017 Awards. At the same IGA 2017 awards ceremony, Aconcagua Poker was honoured as the "Online Poker Operator of the Year," surpassing esteemed poker brands like PokerStars, 888Poker, and Unibet.
GIO: How will the acquisition benefit the business?
José María Rossi: It will grant us greater control over our poker offerings, strengthen our differentiation through proprietary content, and overall accelerate our strategy to deliver a superior product and elevate the user experience. We firmly believe that this move will position Aconcagua Poker Network significantly better in the industry and enable us to expand our presence in new global markets. For Connective, this deal represents a partnership with a leading operator, providing the benefits of an established owner, strong financial backing, and added security. Equally important is the consolidation of decision-making authority under a single entity. We also see substantial potential in taking Connective into new markets where there is a demand for additional content. This presents an opportunity for both companies: we can introduce more content into a market, and Connective can supply us as well as other customers. I want to emphasise that it is our top priority to maintain Connective's independence, invest in its growth and B2B offerings, and further expand its customer base.
GIO: Moving forward, who will run the business?
José María Rossi: Our ambition is to keep Connective Games as a free-standing entity staying true to its values and overall vision. Connective has been successfully running the business for so many years, and now it is a business in a strong and sustained growth phase. The drive for excellence has allowed them to reach the point that they have. It gave us the confidence and faith in them to continue doing what they do without intervention. This strategic decision will enable us to grow muscles ourselves in the sense that by letting them continue their own journey we can use Connective as proprietary poker content, as it was already mentioned, and also benefit from having a world-class b2b arm in Connective and a world-class B2C offering and execution in Aconcagua Poker. Connective will continue developing game content, launching exciting new concepts they have, expanding their distribution reach with many new tier-one operators coming through, and of course maintaining continued integrity of their B2B customers.

GIO: Do you plan to change the company product portfolio?
José María Rossi: Connective is dedicated to continually enhancing and expanding their product and service offerings. While we have no plans for a complete portfolio overhaul, we are actively engaged in fortifying and enriching the current lineup. Our primary focus is on investing in new, powerful products that align with our mission to deliver innovative solutions to our customers promptly. These investments will not only strengthen our position but also have a positive impact on all facets of our business and the broader online gaming industry.
GIO: What is your focus for the next 12 months?
José María Rossi: The consolidation of our companies through this acquisition deal marks the beginning of an exciting new era of growth for all of us under the same umbrella. Our shared values and goals include a commitment to continuous investment in technology and human resources. Our plan is to strengthen our international presence as we expand in both existing and newly regulated markets, relying on the best products in the iGaming industry. Additionally, we have a range of new products and games in our pipeline that we will be introducing to a broader audience in the coming months.
GIO: What about the Connective Games team? Do you have any plans to enlarge the staff, grow globally in terms of opening new offices? What will be the geographies to expect?
José María Rossi: At the end of last year, which isn't too long ago, Connective Games announced the opening of new offices across Europe and the Middle East. This move was a logical one, as the company had demonstrated steady growth over the past few years, with a diverse team working remotely from various geographical locations. Currently, Connective has established hubs in Malta, Serbia, and Armenia, with its current workforce effectively meeting both operational and customer needs. Of course, in the year or so following the merger, we anticipate significant business growth and plan to strengthen Connective Games' staff with a fresh talent pool. We are also considering the establishment of new offices in different locations. When selecting office locations, our focus will be on regions where we have a substantial number of employees.

Source: https://content.yudu.com/web/69r/0A43x9j/November2023/html/index.html?page=18&origin=reader (p. 18-19)