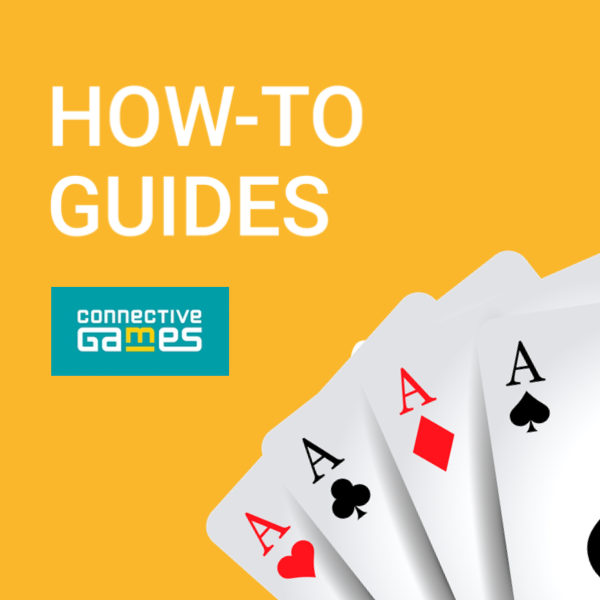 How to bring new players to your online poker room in 2023
~ 11 min read
The online gaming industry is in full bloom: due to the arrival of the covid-19 pandemic, it has become a throat-cut competition. So how do poker operators successfully promote their iGaming business to get a head start over competitors in 2023?
Customer acquisition is one of the most important pieces of the online poker puzzle a full-on marketing plan should focus on. Because no players, no games running. And without games running, attempts to attract new customers become fatuous.
As with any effective marketing strategy, poker site owners should clearly state their business goals, define a USP (unique selling proposition), build a media plan, then test ideas and approaches on customers, and measure results. It is vital to use both general methods (like SMM, PPC ads, SEO, etc.) and gambling-specific tools (bonuses and promotions, affiliate programs, free tournaments, etc.)
Crucial as advertising may be, it is also a good practice to ensure that your software is technologically competitive to satisfy completely your business and marketing needs – it's secure and reliable, functional, flexible, customizable, and has decent technical support and potential for further development.
Below we have mentioned some handy tips that will help you get off the ground and keep the consistency of the flow of new players.
Note: We suggest using the following as "food for thought." The information from the article is based on our findings during the long-lasting partnership with startups and successfully operating online poker brands globally renowned.
Build hype months before your business launches
This is huge. You should spark players' interest in your poker room with a bright PR campaign before the grand opening.
The Internet is where the audience of your online business is. So, focus most of your efforts on digital marketing. Here is what particularly you can do to ensure player numbers grow:
Invest in SEO to drive more traffic to your site. Quality website optimization includes a high performance with good speed, and no lugs or errors, keywords utilization, internal and backlinking, modern design, and user-friendly navigation.
Run paid PPC advertising that will be targeted at the most relevant people and help to communicate your latest game offering and promotions to the audience.
Increase social media engagement. The presence on social media platforms like Facebook, Instagram, Twitter, etc., and online forums is good for maintaining credibility, increasing engagement, and gaining loyalty among both future and existing players.
Capitalize on content marketing. Informative, creative, educating, and engaging content through blogging and videos helps promote your poker site. Use your social media feed to publish updates and exciting offers regularly along the way.
Send direct personalized mail to your customers. Email marketing remains the most effective digital marketing activity around. But remember that it must be strategic, data-driven, and focused on your goals whatever messages you convey.
Make your customers the promoters of your site. Affiliate marketing is about players referring new ones to your poker room. It's a win-win situation for you and your affiliates as you get a new player, whereas affiliates earn a commission.
Develop great poker community
It's all about socialization and the sense of belonging to a group. Poker is originally a social game. But online playing does not give the complete feel that players would experience when sitting at the felt table face-to-face with opponents. In order to make your online poker more social:
Introduce community-based mechanisms like tournaments, leaderboards, and others to bring up a new perspective compared to just sitting behind a screen and playing on a virtual poker table.
Make beginner players enter the game with ease: provide clear game rules, instruct on positions and poker hands ranking, host games for play money, make sure to always offer low stakes – everything to learn poker strategy and have fun.
Develop a team of brand ambassadors among the best poker players, social media influencers, and YouTubers who can appeal to your target audience and have a great impact on their loyal followers inspired by their lifestyle.
Let players chat and keep them updated on the latest news. Utilize text chats at tables, friends lists and other social mechanics in your software. Motivate followers to comment on daily posts and share poker stories in your social media. Organize offline activities where players can chat and spend time with friends in real life. Inform your audience on new games, promotions and events to make them stay in the loop.
Bring gamified promotional tools
Gamification becomes the ideal tool for newer online poker rooms to stand out from the overcrowded gambling market. It transforms standard playing into a more distinctive, bespoke, the finest possible online user experience, prompting players to draw in more readily.
Socialization we talked about earlier is a good example of introducing gamified content into a poker offer. Here is what else operators can do:
Start a specific personalization program – everything from a loyalty plan to an individually tailored offer. The goal is to customize each user's experience to meet their specific demands and personalities, thus developing a stronger emotional connection with your brand. Loyal players are the best ambassadors. Then the word-of-mouth advertising will do the business.
Motivate players to progress their poker playing. A sense of progression makes players feel like they're improving their skills, and thus they play actively to obtain more rewarding benefits in the future. Make use of such condition-based elements like regular bonuses, exclusive profitable tournaments, VIP levels and clubs.
Create a healthy competition. Сompetitive spirit and the thirst for recognition and higher positions on charts is what makes the game engaging and satisfying. Here any of numerous incentives will work like a charm: leaderboards, missions, quests, task completions.
Provide a sport-like feel for your online poker services
Looking at poker from a different perspective – as a sports activity – allows capitalizing on a number of new marketing means – sponsorship of the various sporting events, the use of celebrities not necessarily related to poker, tournament live streaming, or broadcasting on television. All these might serve as a medium for promotion.  
What else can help market online poker as a sport, as opposed to other online gambling activities, is the educational aspect. Use your website to teach consumers to play through tutorials, instructional videos, free play programs, online dictionaries and glossaries, and others.
Give players options for new gaming experiences
A wide audience requires a greater assortment of quality games. Maximize your game content offering, and that will make players come and stay with you for long, as they will know there's always something new to bet on.
The key point is to consider your target audience's tastes. Player preferences vary across regions. Classic card games like Blackjack and poker are played worldwide and will probably never go out of style, while in Asia highly popular games are the likes of dice Sic Bo and domino Pai Gow.
Offer games of various genres, variants, types, limits, and stakes. The must-haves are international poker variants like Texas Hold'Em, Omaha, or Stud and Draw Poker, as well as some local ones like Pineapple OFC or Badugi, all in both cash game and tournament formats. Add various limits and stakes to satisfy all player tastes, from newbies to pros; plus roulettes, card casino games, slots, live dealer and progressive jackpot games.
Bring unique games. Have an idea for an exclusive game not available anywhere else? Ask your software provider team to develop it for you. Unique game content is what will make any poker room stand out from competitors.
Integrate games from other providers. Every week or month, game developers fill the marketplace with a number of fantastic game titles with a view to introduce the next big hit for the iGaming industry. So, the variety to choose from is huge.
Add free games. The players who just start their poker career or wish to first try the mechanics of your website should have the possibility of demo playing on virtual chips.
Introduce proper incentives and bonuses
It is one of the best ways to acquire, retain, and re-activate disengaged customers who have stopped playing. There are a lot of great bonus rewards offered in the market, and players are becoming savvier when comparing offerings from different companies. So, poker operators must be more inventive to introduce creative and surprise promotions to their customers and thus make their brand unique.
When offering bonuses, remember to provide the terms and conditions clearly and explicitly.
Among the most popular incentives are:
Bonuses for deposits, signing up, referring new players, as well as reload bonuses offered to those whose bankroll gets depleted, and other types of incentives.
Free play up that can come in the form of completely free chips or buy-ins to different cash games or tournaments with real money prize pools. This money can be withdrawn after being played through a set number of times.
Cashback (or rather rakeback) promotions to compensate players a portion of losses.
Complimentary points that players earn for playing poker and then spend on various rewards.
Tournaments: regular at least once a week and guaranteed prize money tourneys. If there is an overlay, word of mouth will run that, so more players will be there next week.
You may even try breakeven promotions like "no-rake for an hour this Thursday" and stuff like that. Or else, cross-selling bonuses when you offer multiple products, e.g., poker players may be given free spins to play slots on your gaming site.
Provide safety and security to make players at home
Customers coming to your poker room must feel safe and secure to play and recommend you to their friends more willingly and without worrying about their money, personal data, and being abused by fraudsters.
Ensure your site maintains transparency while handling money so that the players can deposit and withdraw money with the ultimate ease and security.
Your platform must introduce anti-fraud and anti-hacking systems. The tools allowing analyzing player accounts, their game history, and flagging suspicious behavior help prevent multi-accounting, bonus offers abuse, chip dumping, and other kinds of fraud. 
Following KYC (know your customer) guidelines such as manual reviews of ID documents, Q&A security systems, and two-factor verification is crucial in fighting off criminal elements, as well as keeping under control underage and problem gambling. Responsible Gaming tools having in place policies and protocols can also protect players at risk of developing problem play patterns.
Last but not least, make sure the random number generator used in your poker software has been certified by authorized world-class RNG testing companies.
Get a reliable, user-engaging, and customizable software
The prerequisite for a prosperous online poker business is hiring an experienced and top-quality gaming software. It must hold all necessary certificates and licenses and be secure, reliable, customizable, and functional to help in devising a robust marketing strategy, suit the needs of the consumer, and thus shape the ultimate performance of your business.
Let's review in detail the major technical aspects of a poker software worth noticing:
Multi-featured and functional system. The must-have features are backend management, player management and segmentation, multicurrency, promotional and content management tools, reporting system, financial and fraud modules, etc. with multiplayer functionalities.
Compatibility with all popular web browsers, mobile operating systems which include iOS and Android, tablets, and also desktops. The best part about omni-channel solutions is that players can enjoy quality poker anytime and from anywhere in the world.
Customization and localization services to better tailor your poker offer to the local market. This way operators will have the power to edit the game for tournaments, leagues, etc., and also provide services in the language of the target audience.
Player-oriented UX that appeals to the user and maximizes their gaming experience. Here are included sleek and visually appealing website design, easy navigation, clearly marked guiding buttons like Registration and Deposit, game offerings meeting common player preferences, pop-ups providing up-to-the-minute messages such as active promotions, recent big winners, current jackpot size, etc.
Continuous updates and new version releases to retain high quality and compliance with the industry's most recent trends. Thus, your poker brand will always stay at the forefront and be personalized and unique in the market.
Ability to easily integrate any payment services and third-party game providers you may need for enhancing business possibilities.
Decent 24/7 technical support that can handle any emerging technical issues or glitches about the poker gaming app.
Conclusion
Now you see that the winning formula to start a successful online poker room and maintain consistent player numbers growth depends on different aspects involving clever marketing strategies, exclusive and outstanding offers, and a reliable partnership with a far-sighted and long-lasting technology provider.
Connective Games is a leading poker software development company specialized in delivering localized products for more than 15 years. All of our creations are offered in responsive web and native app, all with scalability and stability that ensures no player is ever left wanting. As a Tech partner, we are aimed at making your brand stand out from competitors and guarantee to provide a flexible, functional, and secure gaming platform.
Get in touch with us today for more information.