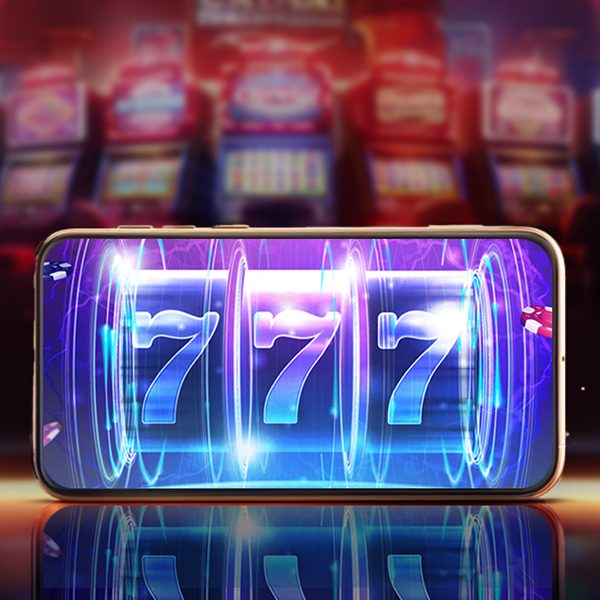 Connective Games: bringing slots from land-based to online
Online casinos have been steadily eating up market shares. For instance, in the leading European igaming market of Denmark, out of a GGR of €700m in 2021, online casinos accounted for €450m and a market share of 64.3 per cent (source: Danish Gambling Authority). Slots, according to the regulator, represent by far the most popular genre, played by 73.5% of all virtual casino customers.
This trend was particularly evident in 2022 and will only become more apparent in the next few years. It is therefore likely that land-based content will continue to be adapted for online use, becoming one of the driving forces behind casinos enjoying strong engagement with new and existing players.
In this article, the Connective Games team discusses the various different aspects needed to deliver a successful reworking of physical slot machines for online, how operators can leverage the opportunities they present and ensure online titles appeal to various demographics. The platform provider also shares what they believe the future holds for online slots, and why localised content is proving to be key, using the case of the biggest online casino in Denmark.
Background on the partnership with the Danish online casino
Connective Games is a global software development company that has a 15-year track record of creating professional real-money gaming projects for various platforms. We specialise in highly localised products that are tailored to local markets allowing our operator partners to compete with the largest, most successful tier-one brands in the world.
For one of our partners, the biggest online gambling operator in Denmark, we have successfully reworked a number of land-based slots for online. The company itself, being a supplier of the physical game machines exclusive for the Danish market, was looking to broaden its online slots offering with bespoke titles that would appeal to both online and retail players and work just as effectively in the digital environment.
Our specialists evolved and adapted the EGMs' mechanics for online channels, reworked and greatly improved the quality of the graphics, and implemented first-class animation and sound elements. This is with keeping as close to the original concept as possible. All games have been adapted for desktop and mobile devices to ensure the immersive UX on any screen, as well as localised to adhere to the Danish market.
We're very excited to see our online slots highly engaging and interactive in terms of the number of features available and the relationship in which a player can build with the game. Locals undoubtedly relish playing the slots – their share comprises ⅓ out of the total number of wagers made in the whole assortment of games offered by the online casino, including third party titles provided by major global brands. And the reviews are wonderful.
The challenges and key steps to ensure that a land-based game works online
Ensuring that live game machines remain as appealing and enjoyable for players when reworked for a digital environment is actually the main challenge. There are several factors at play here.
Firstly, it is about the overall sensory experience that players usually seek out in brick-and-mortar casinos. The authenticity of a machine, the tactility of button presses, and quality of audio. All this appears hardly replicable online. What is capable of holding the same level of attention is the game mechanics that possess a high entertainment value.
Basically, you need to take an in-depth look at how the mechanics can resonate with online players without diluting or changing the fundamental feel of the game. The maths models also need to be adapted as online often uses a different approach around total bet size and different types of jackpot scaling.
When it comes to the Danish slots, their game logic stands out from that of any widely recognised titles. Diverse bonuses and special rules by which they are triggered, all allow players to find a specific gaming strategy and increase the chances of winning. It actually took us major efforts to transfer the slots to the digital realm. Your expertise and out-of-the-box thinking would come in very handy here.
Secondly, it is the design that adds greatly to the overall experience. Due to the advent of latest technologies, you have more design freedom and less barriers to creativity which, particularly, allows a higher level of detail. But the process is becoming more demanding.
Thirdly, do not forget about the differences on the device side of things. Physical assets are designed for the specific cabinet monitor configuration and processor capabilities, while online requirements will include screen types and orientation, and a variety of devices. 
Besides, when on mobile, everything is smaller: buttons, game dialogues, etc, and users are expecting much faster response times compared to playing offline. And finally, as technology is always changing, the adaptation and optimisation of online content must be continuous.
Why game localisation matters, and what are the key points of it
The success of an online slot largely relies on localisation when tailoring for specific markets.
The popularity of localised content is high all over the world – research shows that 65 per cent of customers are more willing to use localised services in their respective nations. In Denmark, this figure reaches 80 per cent, despite very high English proficiency among the population.
But it is not even about command of foreign languages. We believe this is because localised content immerses a player deeper in the world of the game – it feels more natural, comprehensible, and emotionally resonant with the audience as it pays heed to the specific cultural context.
Going beyond just mere translation of linguistic materials into target language, culturalization takes a deeper look into the basic assumptions, values, ideologies, and desired population's "look-and-feel" of the game. And it focuses more on the design, storyline, use of colour, graphics, the names of the characters, taste, customs, tone and the game scenario (eg music, UI). Players tend to trust the product more as it makes them feel like it was designed with them in mind. Often, adaptation also needs to take into account the legal requirements of the target market.
But before that you need research. The detailed analysis of the local culture, demographics, player types, as well as their preferred game themes, features, RTP and volatility will help to shape your content accordingly and ensure its strong performance on the market.
How online operators can maximise the opportunity that traditional slots provide
While most of the mechanics are the same for online and land-based, what differs is the gameplay. Online, it is possible to bring more diversity and features as well as gamification aspects to further enhance the user experience. But be sure not to make the gameplay too complicated – a simple, easy to understand concept attracts more players. A good strategy is to add small twists to well-known concepts, thus they remain familiar to the players, yet the maths model is completely new.
With online slots it is OK to experiment with a 'try and fail' approach as the lifespan of a game is often shorter, and costs to design and build are lower. For example, you can include more innovative features, such as a higher volatility or increased payline, and then see how it works. And also feedback on player acceptance will come quicker.
The retail sector can be a good source of new, original games. Not everyone that gambles online gambles in brick-and-mortar venues, so there will always be room for brand-new and unique content.
Virtual slots inherit – above all – a loyal audience who will have naturally flowed to the online space as the content being offered is already familiar to them. Online operators need to increase the excitement of the games and make the experience as seamless as possible so as to boost existing customers' retention and generate a new fan base.
Those gambling brands promoting themselves across both land-based and online can benefit from cross-selling of their product. It allows casinos to capture a broader clientele including, particularly, the ones who never visited a traditional casino and would like to play the 'real thing', as well as those willing to try out new innovative games in the online environment.
How to ensure that online slots appeal to various generations
Statistics show that younger audiences are looking for more gamified elements and finding it more approachable to play slots online. Older generations are more likely to gravitate towards the land-based experience and go for a simple slot design and a classic-feel.
However, we believe that the most important thing is truly fun and engaging mechanics as well as the feeling of being able to win big, which adds to the overall experience and thus transcends both demographics. The difference is only in the physical packaging of the product.
From a content perspective, the strategy is usually one of tailoring to a certain market and player profiles, working with feedback from the customers. Understanding players' tastes is a crucial part of creating blockbuster titles. Of course, you cannot please everyone with every game within your online offering, but having a diversity of themes and mechanics helps engage a wider audience. Particularly now that casino venues tend to reduce the number of machines or have even shut due to the covid-19 pandemic, players migrate to online more massively.
An omnichannel strategy will also help to attract and keep various demographics within your walls. By providing the same smooth gaming journey across all devices, you make sure players enjoy the convenience of playing whenever and wherever they want with one account, shared wallet and loyalty programmes. Omnichannel marketing gives operators a full 360-degree view of the player, which allows the enhancing of casino services and driving more gaming.
The future of online slots
The world casino market is expected to reach $153.2bn by 2026, according to the report from Global Industry Analysts. Online slots will constitute the major driver of growth in the market. The reason for their massive popularity is that they are convenient, simple and easy to pick up, and you can win big within a spin.
Innovations will be the core of the continuing journey for online slots. The industry is highly adaptable to change and is ready to act quickly, driving evolution. Already, it is interesting to see how some revolutionary ideas are shape-shifting the conservative nature of slot-based gaming.
Among the player favourites are skill-based machines that introduce a skill element integrated with the RNG. They come with bonus rounds where you will need to demonstrate a certain kind of skill, eg enter a specific key pattern or shoot at targets. This definitely appeals to the younger generation that is looking to be challenged during gaming and influence some of the payouts.
Virtual and augmented reality will no doubt be the next big thing for player entertainment. As VR and AR become more present in our lives, who knows, maybe 3D visors and gloves with sensors could be part of mobile slots gaming. These innovations can recreate the real casino experience, making it seem as though players are inside a venue pulling down the lever or becoming a character within the game. The biggest drawback we see for now, however, is the ownership of VR equipment.
We are also paying very close attention to how technological advancements will broaden to encompass more mobile devices such as watches, glasses and bracelets. And how certain technologies like less power-hungry mobile chips, flawless speech recognition and Touch ID will change the market.
Contact Connective Games
Are you looking to start an online gambling platform? We can help you get the ball (or dice) rolling.With 15+ years in software development, Connective Games has delivered a number of marquee highly-entertaining and engaging casino games and slots to the global igaming market. 
All of our titles have been developed with a mobile-first approach. Omnichannel HTML5 technology delivers the same superior graphics and experience across desktop, smartphone and tablet devices to bring satisfaction to the user and revenue to the operator.
Get in touch with our managers today at [email protected] for more information.
Source: https://casinobeats.com/2023/05/18/connective-games-bringing-slots-from-land-based-to-online